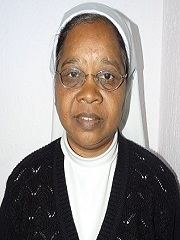 Dear Readers,
This is my first opportunity to express my thoughts and emotions in writing after I joined the Xavier Family almost a year ago. It was a remarkable change for me, to come from my previous station at West Bengal and its beautiful culture to the sylvan beauty of the land of forests-Jharkhand. I was anticipation a lot of changes, from language to food and many other things. Yet, to my surprise, it was not at all difficult, mainly due to the loving and welcoming nature of our school, which we lovingly call family. It is very motivating and encouraging to see students from varied backgrounds mingling with each other in the spirit of camaraderie and running the race of life. The team spirit of teachers under the expert guidance of Father Kuru, is yet another point to be enthused about and one can witness the rapidity with which Xavier School has made a name for itself in a short period of time.
Within a short span of two years Xavier school has earned a name for itself. It stands head and shoulders above other schools in the district of Seraikela - Kharsawan. The management of the school has plans to upgrade the school to plus 2 level in the immediate future. The school will be affiliated to the Council for the Indian School Certificate Examinations, New Delhi.
My message to my young readers is to develop a 'never give up' attitude towards life and to respect the precious gift of life. To the parents, I would like to suggest, before overtly criticizing the young ones, ask yourself," What was I like when I was his/her age?". So then, what more can I say than this, "Take life as it comes..one day at a time, with God above and goal in sight, victory will eventually be yours."
God bless you and wish you a happy and successful session ahead.
Sr. Pauline CTC
Vice-Principal
Xavier School, Gamharia