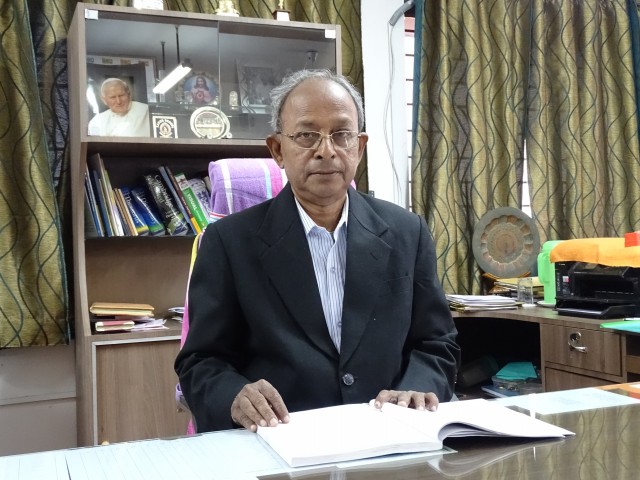 Started in 2012 by the Jamshedpur Jesuit Society, Xavier School is a school with a difference. Its main goal is to work for the transformation of the society through various academic programmes and co-curricular activities. The Kothari commission says "The destiny of India is being shaped in its classroom." Schools have an important role to play in forming future citizens. Future citizens of India must be persons of integrity and service minded. Hence character formation of students is of very high priority. The students who go through the portals of our school should become men and women of competence, conscience, compassion and commitment.
Within a short span five years Xavier School has earned a name for itself. It stands head and shoulders above other schools in the district of Saraikela Kharswan. The school has received N.O.C from the Government of Jharkhand and is affiliated to the Council for the Indian School Certificate Examinations, New Delhi. The school code is JH097 .The Management of the school has plans to upgrade the school to Plus Two level in the near future.
The school provides opportunities to students for their holistic development. The state of art spacious campus with children's park, animal park ,play ground with gallery for 3000 students , class rooms well  equipped with smart boards ,  flower gardens, gym, and spacious  knowledge centre  is a unique feature of Xavier school.
The school believes in the holistic development of each child.  Besides regular academic work a number of activities are organized in the school for the all round development of the personality of each child.
The quality of the school depends upon the quality of its teachers and the infrastructure. Xavier school offers the best infrastructure facilities. It has a beautiful campus. The teachers of the school are well qualified, talented and efficient. With the cooperation and continued support of all we can take the school to greater heights.
Fr. Kuruvilla V. S. J.
Principal
Xavier School, Gamharia